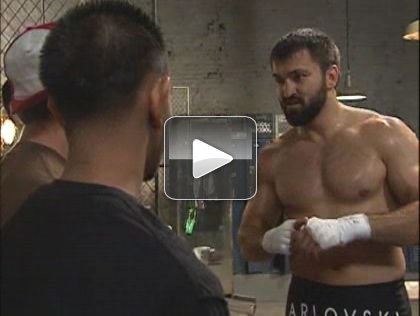 Andrei Arlovski
knows what it's like to be bullied.
The Belarusian striker spent some time growing up in Hungary and was often picked on for being an outsider. Arlovski said he endured everything from name-calling to street fights.
"I have always been somebody that protects my friends at any cost and since I was always a little bigger, I would stand up to defend them no matter how many were picking on us," said Arlovski.
Arlovski springs into action for those in need again Thursday, as he guest stars on "Bully Beatdown" at 9:30 p.m. EST/PST on MTV. Arlovski meets 6-foot-four 280-pound bully "Nathan, the Big Nasty" in sparring and grappling contests.
"I know what it felt like to be the kids from the show that asked for my help," said Arlovski. "Being pushed around is not fun and I just wanted to let them hear the bully apologize for treating them poorly."