Sherdog Exclusive: Supremacy MMA Trailer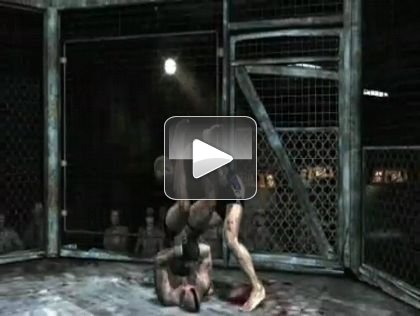 In the last two years, both EA Sports' "MMA" and THQ's "UFC Undisputed" video game series have offered MMA fans realistic, simulation-based titles featuring modern-day, regulated mixed martial arts.
"Supremacy MMA" takes a different approach. Developed by Kung Fu Factory and distributed by 505 Games, "Supremacy MMA" combines arcade-style game play coupled with over-the-top brutality. Rated "Mature" by the ESRB for the blood, violence, partial nudity, sexual themes, strong language and use of drugs, the game allows players to compete in fast-paced, hyperbolic vale tudo.
Due to the unregulated nature of the in-game matches, a variety of maneuvers may be executed outside the jurisdiction of the Unified Rules of Mixed Martial Arts. As exhibited in the game's new trailer -- seen here one day prior to the worldwide release -- players will be equipped with a true, "anything goes" toolbox of techniques. Limbs are graphically snapped and blood flows freely as players use punches, kicks, stomps, headbutts and slams to batter opponents into submission.
Digital combatants will not scrap under the bright lights of a popular Las Vegas venue, nor will their fights be shown to a massive audience on pay-per-view. Instead, fights take place in underground locations like prisons and dive bars in front of smaller, seedier crowds.
"Supremacy MMA" will also feature a handful of real-life mixed martial artists, including the UFC's inaugural lightweight champion,
Jens Pulver
. In addition to "Little Evil," gamers can control former K-1 World Grand Prix finalist
Jerome Le Banner
and Strikeforce heavyweight
Shane del Rosario
, who will be available to gamers who pre-order the title at GameStop. "Supremacy MMA" will also include a pair of up-and-coming female talents -- a first for MMA games -- as players may fight as both
Felice Herrig
and
Michele Gutierrez
.
"Supremacy MMA" hits shelves Sept. 20 for Xbox 360 and Playstation 3 and will retail for $59.99. The game will also be available on handheld console Playstation Vita for the holiday season.