Family Valued: Veras Won't Miss Spouses' Bouts Live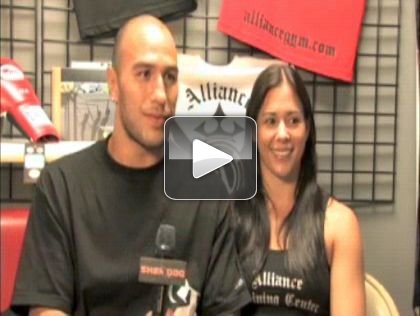 Kerry Vera
said there's nothing that will keep her from watching her husband Brandon headline his first UFC event in person -- even her own fight a week later.
Mrs. Vera will travel to Manchester, England, where her husband faces UFC Hall of Famer
Randy Couture
at
UFC 105
on Nov. 14, then turn right back around to meet
Kim Couture
in their featured 135-pound women's bout at
Strikeforce Challengers 4
on Nov. 20 in Kansas City, Kan.
In this exclusive interview, the Veras share their initial conversations about their respective fights, give their reactions to becoming a footnote in MMA history, and tell us how the Vera household has changed while they train for bouts side by side.