Sources: Dream Shuttering Doors, One FC Likely to Absorb Japanese Org's Roster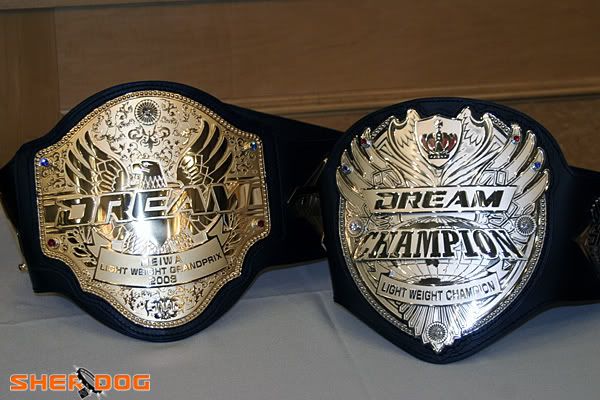 ---
The struggling Japanese MMA scene took another hit over the weekend, as word emerged that the country's last remaining major promotion is no longer.
Multiple sources close to the situation Sunday confirmed to Sherdog.com that
Dream
, the spiritual successor to
Pride Fighting Championships
, has ceased day-to-day operations. The news comes just weeks after former parent company Fighting and Entertainment Group (FEG) declared bankruptcy in Tokyo District Court. MMA-Japan.com first reported the news.
Since its 2008 founding by FEG and former Pride staff from Dream Stage Entertainment, the magnitude and frequency of Dream events had declined, as had the general interest in MMA amongst the Japanese fan base. Rumors of the company's impending demise had circulated for the better part of two years due to waning ratings and reported financial difficulties, and only increased with Dream's conspicuous absence in the first half of 2012.
Real Entertainment, the company which operated Dream, last month told Sherdog that they were still in the process of planning Dream 18, which had been tentatively set for July at Saitama Super Arena. Last week, however, news broke that several of Real's top employees had resigned from the organization. According to a report from MMAWeekly.com, Dream had hoped to stage its annual New Year's Eve show at Saitama Super Arena, but that date was contingent on the now-canceled July event taking place.
Despite the loss of staff and apparent death of Dream, Real Entertainment may not be finished with MMA altogether. One source informed Sherdog that the company is eying a summer 2013 return to Saitama and has offered some of Dream's top talent purses upwards of $40,000 to fight on the card.
Another organization looking to run shows at Saitama Super Arena is
One Fighting Championship
, the Singapore-based upstart which last fall formed an alliance with Dream. Several Dream fighters -- including
Tatsuya Kawajiri
,
Melvin Manhoef
and
Masakazu Imanari
-- appeared on One FC's March card, and a source close to One FC tells Sherdog that the promotion will likely sign much of Dream's remaining talent.
Dream representatives attended the 2012 One Asia MMA Summit in Singapore this weekend and reportedly discussed the possibility of One FC staging events at Saitama Super Arena.
Real Entertainment has yet to issue a public statement regarding the state of Dream.